ZDHC's environmental protection initiative
Barta supports the environmental protection initiative of ZDHC.
With a voluntary commitment, Barta supports the goals of the environmental protection initiative of ZDHC (Zero Discharge of Hazardous Chemicals) in order to ban certain chemicals with dangerous effects on humans and on the environment from production sites and thus also from products by 2020.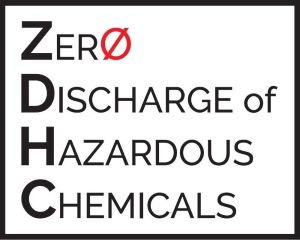 In 2011, Greenpeace's Detox campaign started with the transparency of chemical management in the textile and footwear supply chains to control and eliminate hazardous chemicals. The developments also led to the establishment of the non-profit ZDHC Foundation (Zero Discharge of Hazardous Chemicals) of renowned textile and shoe manufacturers and system partners such as bluesign Technologies and ÖKOTEX. The aim is also to eliminate hazardous substances from the production process of clothing.Barta's products stand for high quality and sustainability, which is an integral part of our business strategy. We guarantee compliance with the relevant laws, regulations and requirements through comprehensive quality management in accordance with DIN ISO 9001:2015. Effective environmental management in accordance with DIN ISO 14001: 2015 ensures resource-saving planning of raw material selection, manufacturing processes and environmental relief.Product quality is ensured as part of the annual ÖKOTEX 100 certification. Since May 2021, all of our products comply with the Greenpeace 'DETOX' campaign ÖKOTEX 100 according to appendix 4, with extended requirements for the testing of pollutant limits according to MRSL. The certification according to appendix 4 is voluntary so far. With this, we are setting a particularly committed mark in the market ("product control").Our input and product control measures are checked for ZDHC-MRSL conformity ("output control") by a certified laboratory through additional wastewater controls of the manufacturing processes. The information and all measurement results are now transparently available to manufacturers, brands and distributors after registration on ww.roadmaptozero.com/gatewayWith this voluntary self-commitment, Barta intends to commit itself even more intensively to a more sustainable chemicals management along the global supply chain and thus contribute to a reduction of negative environmental influences in its own production process.